About CPSTest.pro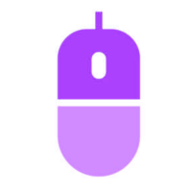 CPSTest.pro provides a number of online tools like CPS Test to measure your mouse click performance. Our clicks per second tests tell you how fast you can click. These tests are categorised according to the alloted time i.e. 1 second, 5 second, 10 second, 30 second, and 60 seconds. Each test gives you a CPS score which is calculated on the basis of the number of clicks user makes in given time.
CPSTest.pro maintains ultimate accuracy in the test results with the use of sophisticated algorithms. You can proudly share these results with your peers and challenge them to beat you.
We also ensure fast loading using CDN and upto 99.99% uptime throughout the year so that users have the best mouse testing experience ever!